The new mascara by BareMinerals has just launched, aptly called Lash Domination (don't you just love that name?). When we saw the wand we knew this was going to be something special, so we went out to find some willing guinea pigs to put this to the test…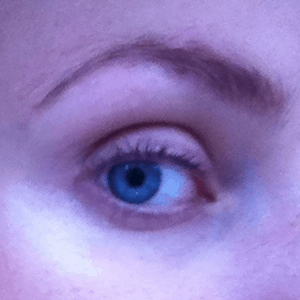 Kate
Mascara is one of my top 3 beauty must haves so am always excited to try new ones out. Saying that, I am quite loyal to my regular brand of mascara so it does take a lot for me to think about switching or to add a new mascara to my repertoire. Lash Domination definitely impressed me… I loved the bulky, twisted comb which added volume whilst separating the lashes at the same time creating a flirty, full look. Well worth a try!
Kirsty
I'm one of those girls that absolutely has to have mascara on before I will even consider leaving the house, and as a result I have become quite fussy over what I will use on my lashes. Lash Domination creates the illusion of great length – something my stumpy little lashes desperately need, whilst adding volume. It defines and separates the lashes without being too heavy and doesn't clump the lashes together. All in all this is a great mascara that gave the exact results that I like, so a big thumbs up from me and a new addition to my make-up bag.
Carolyn
This is a great mascara for anybody who is a fan of the full-volume look. The wand puts on a good amount of product without any clumping. A couple of brushes through gave good separation and a really fanned-out look to my eyelashes.  It didn't flake or smudge at all but came off relatively easily with my normal eye makeup remover.
Aimee
When I first saw the new Lash Domination Mascara I was a bit sceptical as the brush seemed a lot bigger than other mascaras, however when I started using it I really liked it! The brush is really beneficial, giving volumised lashes without being clumpy or drying. The formula is really nice too – it doesn't have a strong smell like other mascaras which is good! I also like the fact that I can reapply this at the end of the day before going out as the formula stays fresh on your lashes, allowing you to build it up without overloading.

Anna
The Lash Domination brush gives a 180 degree curve which means that each lash is covered well, giving a really strong lash effect. I was impressed that there is no clumping and effectively separates my lashes!
Lisa
I really like Lash Domination.  I've been asked if I still have false lashes on! It really lengthens and thickens my lashes and doesn't smudge at all.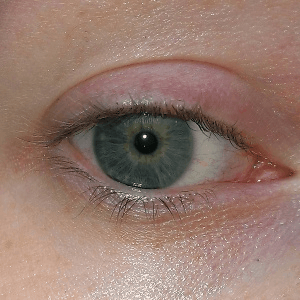 Caroline
My makeup it fairly minimal… I like a good CC Cream and concealer! Because of this, mascara is a key product in my makeup bag and I am quite fussy about it. At first I was sceptical about stepping away from my fail safe mascara but I have been converted! It makes my lashes look longer and thicker and really opens my eyes up. It also wears well throughout the day – even through my gym routine!
Have you tried BareMinerals Lash Domination Mascara?
Like us on Facebook
See our Instagrams